Angels' Rebellion prezentuje 'I Don't Care' to drugi singiel z debiutanckiej płyty Awakening.
Zespół Angels Rebellion powstał w 2019 roku z inicjatywy gitarzysty Grimonda (Tomasz Rzońca) i wokalistki Paoli Dark (Paulina Jeziorska).
Postanowili oni stworzyć zespół grający muzykę metalową, ale z wykorzystaniem nietypowych instrumentów jak na ten gatunek muzyki. Oprócz instrumentów takich jak gitary elektryczne, gitara basowa i perkusja postanowili włączyć do składu wiolonczele, które podłączone zostały do wzmacniaczy gitarowych co pomogło uzyskać metalowe brzmienie tych jakże klasycznych instrumentów.
Po długich poszukiwaniach muzyków chętnych do stworzenia takiego eksperymentalnego projektu, udało się skompletować pełny skład zespołu. Jednym z instrumentów smyczkowych w zespole jest wiolonczela, a drugi to barokowy instrument podobny do wiolonczeli – viola da gamba. Skład zespołu został również poszerzony o drugi, tym razem męski wokal.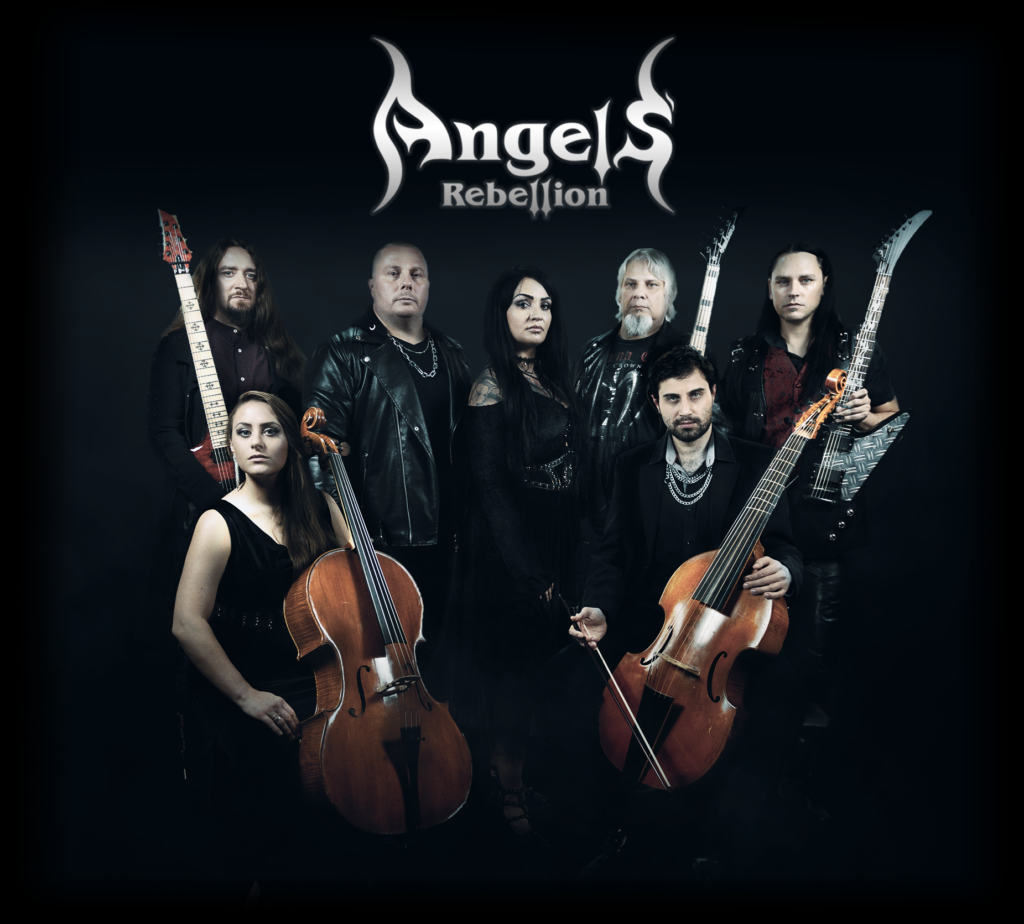 Po krótkiej współpracy z dwoma perkusistami muzycy z Angels Rebellion postanowili, że w swoich utworach będą wykorzystywać perkusję elektroniczną ułożoną z sampli na komputerze, co nadało ich twórczości jeszcze bardziej unikalny charakter. Obecnie Angels Rebellion zakończył nagrywanie swojego pierwszego albumu studyjnego.
Trwają również prace nad teledyskami. Po wydaniu albumu, zespół chce skupić się na promocji swojej muzyki głównie w internecie, a potem nadejdzie czas na pierwsze koncerty. Muzyka Angels Rebellion jest dość zróżnicowana, ale z pewnością łączy takie gatunki jak heavy metal, gothic metal, death metal, cello metal (Apocalyptica).
W wyniku nietypowego wykorzystania wiolonczeli i violi da gamby oraz połączenie ich brzmienia z brzmieniem metalowych gitar elektrycznych, mocnej sekcji rytmicznej, elektronicznych sampli perkusyjnych i duetu wokalnego, muzykom z Angels Rebellion udaje się stworzyć własne, charakterystyczne brzmienie.
Skład:
Paola "Dark" Jeziorska – wokal
Roman Matecha – wokal
Tomasz "Grimond" Rzońca – gitara
Tomasz Bała – gitara
Dariusz "Grizzli" Zieliński – gitara basowa
Ania Marszałek – wiolonczela
Radosław Dembiński – viola da gamba




You Tube: @angelsrebellion7587
e-mail: angelsrebellionband@gmail.com tel. 505901432 (Tomasz)
---