Premiera drugiego singla zatytułowanego 'MALADIE', zapowiadającego album 'LEGENDA'.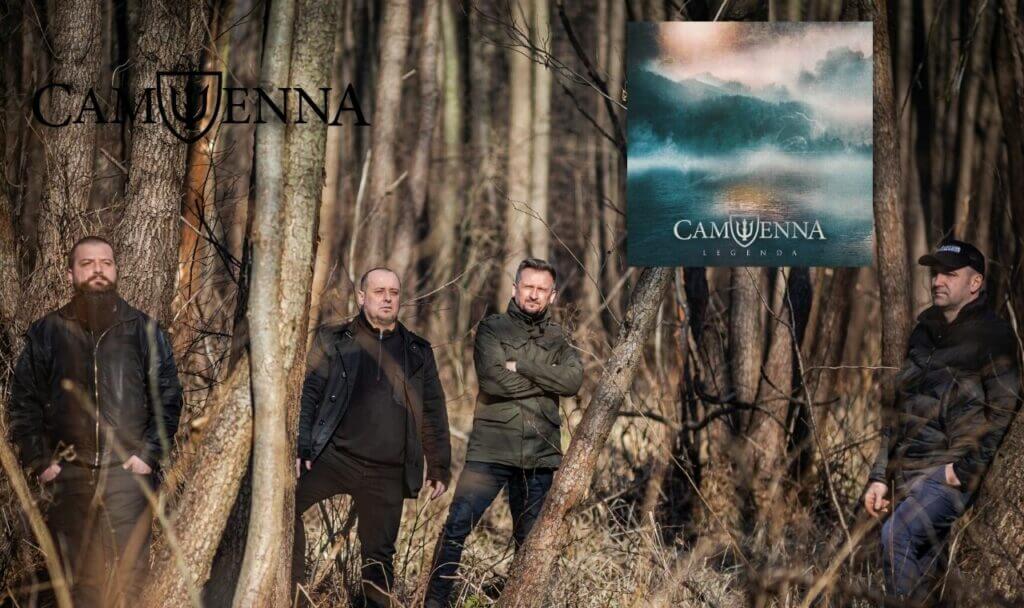 Zespół działa od 2001, a wcześniej znany był jako Trial of Grass.
W 2014 roku doszło do pamiętnego spotkania w studio OIOM Starachowice już jako Camyenna.
Wtedy to zespół po raz pierwszy zarejestrował EP 'Izydejon', pod okiem Mateusza Tomaszewskiego W 2016 roku Camyenna grała jako trio, wówczas zespół opuścił współzałożyciel, gitarzysta Paweł.
Mimo przeciwności losu członkowie zespołu Camyenna postanowili, jesienią 2017 roku nagrać kolejne cztery nagrania, w Dębicy pod okiem Janusza Bryta.
To wydawnictwo zostało zatytułowane 'Kaer Morhen'
Po czterech latach pracy nad nowym materiałem, ponownie dołącza do zespołu gitarzysta 'Migdal'.
Rok 2022 to ponowny mastering w Case Studio materiału zarejestrowanego wcześniej.
05 sierpnia to premiera drugiego singla z płyty 'Legenda' zatytułowanego 'Maladie'
Premiera albumu w formie fizycznej (CD) 26.08.2022
W piątek od godziny 19:30 możecie posłuchać i obejrzeć video do utworu 'Maladie' również na You Tube.
Camyenna obecnie:
Mors wokal gitara
Suhy bass
O'men perkusja
Migdal gitara.
Strona oficjalna: https://case-studio.pl/camyenna/
Sklep Empik: