Zdaniem głosujących oraz fanów zespołu Snakedoctors "Close That Door" po raz trzeci numerem 1 na Liście Przebojów Raga Top 40 Radia Olsztyn w notowaniu 1452!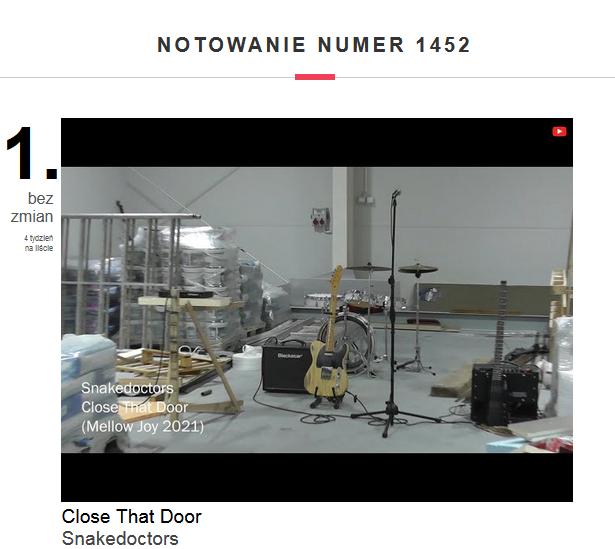 Gratulujemy i cieszymy się z nadchodzącego albumu który ukaże się w październiku, a wydawca ponownie będzie Case Studio.
Nowa płyta do zdecydowanie bliżej do prostego rock and roll'a, natomiast Snakedoctors już wspominają o czwartym i piątym albumie!
Zapraszamy do oddania głosu w liście Raga Top 40 Radio Olsztyn
Muzykę Snakedoctors znajdziecie tutaj:

---