"Got Him Another Girl" to już piąty singiel z trzeciej płyty zespołu "Mellow Joy", która ukazała się w październiku na CD.
Album dostępny jest w sklepach w całym kraju od listopada.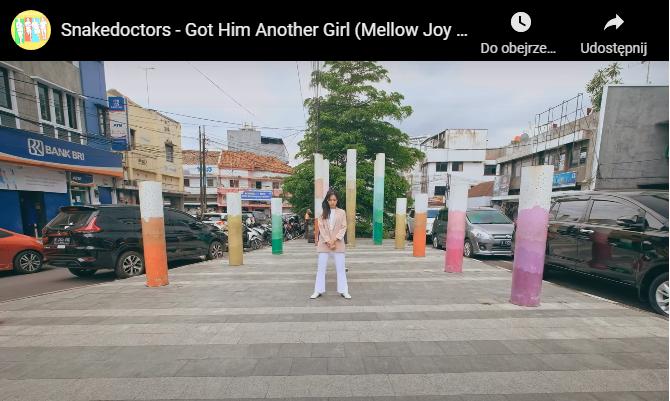 To prosta, rockowa piosenka stylem pasująca do muzyki lat 50-tych i wczesnych 60-tych. Opowiada o związku, w którym jedna strona robi wszystko co tylko może dla drugiej a druga zupełnie tego nie zauważa. Gdy dziewczyna w końcu zdaje sobie z tego sprawę – chłopak ma już nową narzeczoną.
Do piosenki jak przystało na Snakedoctors nakręcony został nietypowy teledysk – tym razem zrealizowany w Indonezji. Utwór został tradycyjnie już zmiksowany w Abbey Road Studios a mastering wykonano w Metropolis Studios w Londynie.
O albumie "Mellow Joy":
Podobnie jak oba poprzednie albumy i "Mellow Joy" został zmiksowany w Abbey Road Studios w Londynie a mastering wykonany w Metropolis Studios w Londynie przez tych samych producentów co poprzednie albumy zespołu.
W kilku utworach zaznaczył swoją obecność Corey Coffman (znany ze swojej pracy producenckiej oraz jako lider zespołu "Gleemer") w swoim studio Corey Recording w Kolorado.
Na albumie jest też w jednym z utworów duet z Catlea, młodą, utalentowaną artystką ze Stanów Zjednoczonych.
Trzecia płyta to zwrot w kierunku bardziej prostego oraz melodyjnego rock and rolla. Oczywiście jak zawsze z dużym wpływem inspiracji płynących z new wave.

Nowa płyta wyszła 22 października 2021 roku, tradycyjnie już wydana przez Case Studio, w dystrybucji fizycznej MyMusic.
---