Po tych wszystkich rewelacjach i nr 1 w Radio Olsztyn, piosenki Snakedoctors w tym tygodniu zajmują wszystkie 3 pierwsze miejsca na liście Poland iTunes Top 100 Rock jeżeli chodzi o sprzedaż singli: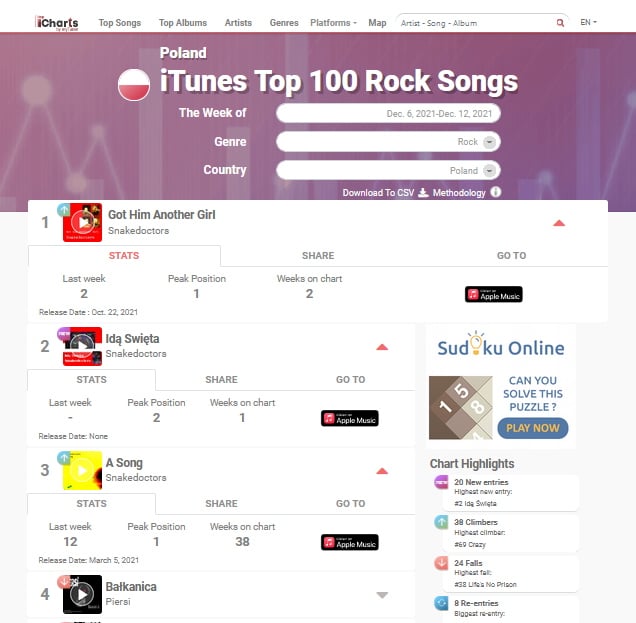 "Got Him Another Girl" na miejscu 1 (z 2-go nowość w zeszłym tygodniu),
"Idą Święta" na miejscu 2 jako najwyższa nowość na liście a
"A Song" wraca z przytupem na miejsce 3!!! Szok – mamy całe Top 3!
"Close That Door" na 14,
"Sweeter" na 15,
"Tinder Girl" na 33,
"Destroyed" na 37,
"Life's No Prison" na 38,
"Girl With Sponges na 43
"Cecil Has Changed" na 100).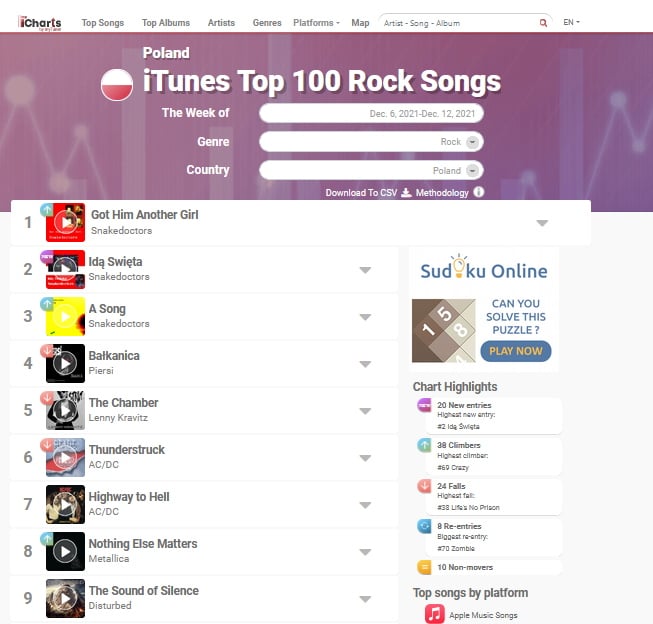 A na liście – Poland iTunes Top 100 All genres:
"Got Him Another Girl" na 8
"Idą Święta" nowość na 13-tym
"A Song" na 47
Snakedoctors – gratulacje !