Obligation to debiutancki album gdańskiej formacji Snakedoctors wydany w 2020 roku w wersji cyfrowej.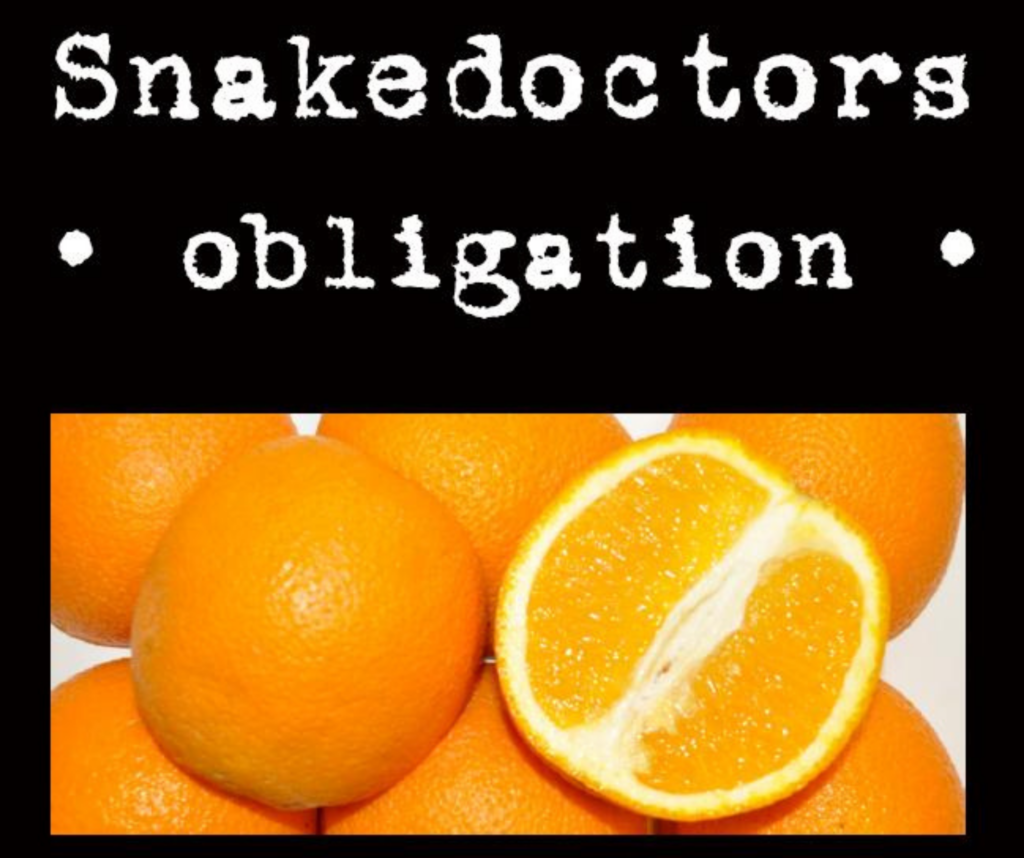 Jednak ilość pobrań muzyki na portalach streamingowych, jaki zainteresowanie samym zespołem, zmotywowała muzyków do pójścia dalej.
Luty 2021 to oficjalne wydanie na płycie CD przez Case Studio z Aleksandrowa Łódzkiego.
Zespół:
Wojciech Wypych (wokal, gitara)
Jarosław Szybowski (bass)
Jacek Karnat (keyboard, wokal)
Robert Porażka (perkusja).
"The Collector" Po Prostu Muzyka