Strefa Mocnych Dźwięków #29 już dziś o godzinie 20:00 w Radio Tczew.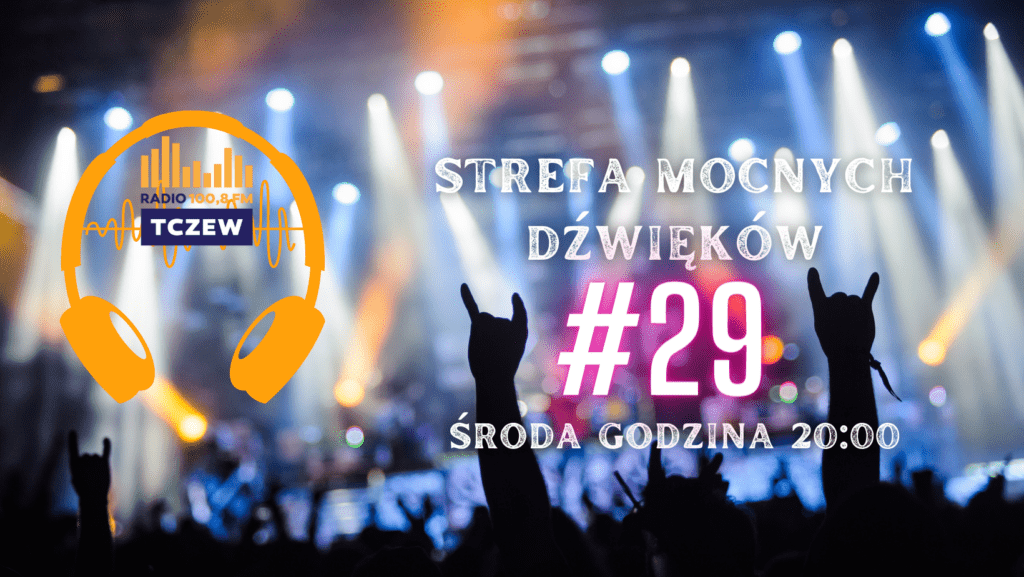 Gdzie nas znaleźć:
na stronie głównej www.RadioTczew.pl tu również jest odtwarzacz internetowy.
na facebook'u ( o właśnie tutaj jesteś
)
A w audycji:
Dargor – dużo muzyki i wywiad z liderem zespołu, nasz gość: Michał Kustra
Wojciech Hoffmann
Nowość wydawnicze: Dragon, Angels' Rebellion, Scarlet
Gramy lokalnie: The Mind Parasites – TMP, #Snakedoctors
Kilka słów o listach przebojów i zapowiedzi koncertowe, patronaty wydawnicze.
Playlista #29:
Dargor, The Sixpounder, Fatum, Turbo (oficjalny profil zespołu), Kosa Śmierci, Jeff Beck
Zapraszam do słuchania!
Zapraszamy
---