'9.7.1' – to czwarty singiel Wojtka Olińskiego pochodzący z płyty 'Am I Going The Right Way?'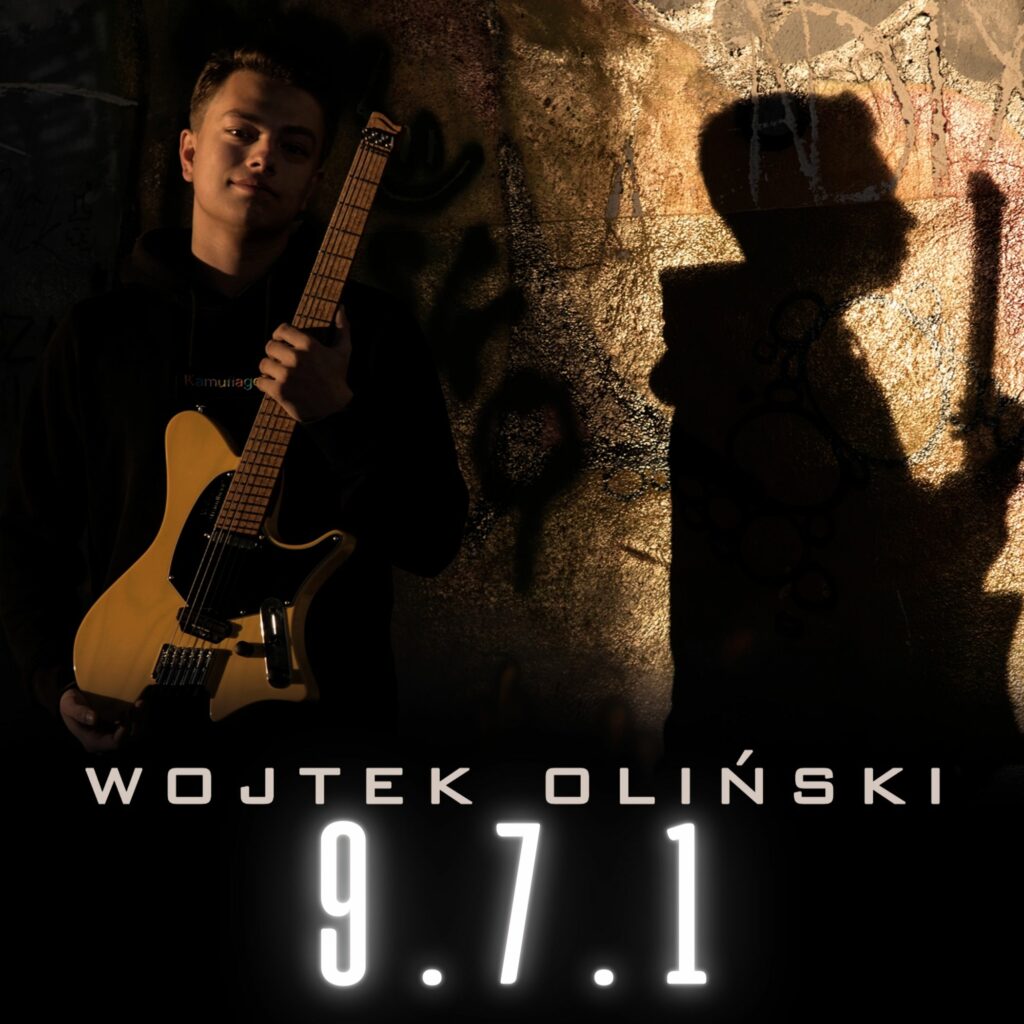 Album w całości ukaże się w dystrybucji cyfrowej na początku kwietnia i dostępny będzie na wszystkich platformach z muzyką cyfrową.
W obecnej chwili można go nabyć w formie fizycznej między innymi w sieci Empik, FAN.pl oraz na stronie producenta.

Debiutancki album Wojtka pokazuje że mimo młodego wieku, wykazuje się ogromnymi zdolnościami aranżacyjnymi i kompozytorskimi. Ogromna dawka gitarowej energii zawarta w 8 utworach to doskonały przykład na to że Wojtek to muzyk który może stanąć oko w oko z wielkimi gwiazdami muzyki gitarowej, bez najmniejszego zażenowania i obawy.
Płyta 'Am I Going the Right Way?' to miejmy nadzieję dopiero początek kariery tego młodego wirtuoza który, pod okiem swoich rodziców zaczyna od wysokiego 'C' i stawia poprzeczkę bardzo wysoko.
Wojtek Oliński w sieci:
Officialna: https://case-studio.pl/wojtek-olinski/
Facebook: https://www.facebook.com/wojtek.olinski
Sklep: https://case-studio.pl/product/wojtek-olinski-am-i-going-the-right-way/
Kontakt: e-mail casestudio.label@gmail.com