Kilka z zespołów które z nami współpracują znalazło się w zestawieniu listy przebojów #WaszaMuza TOP 30 oraz kilka w propozycjach.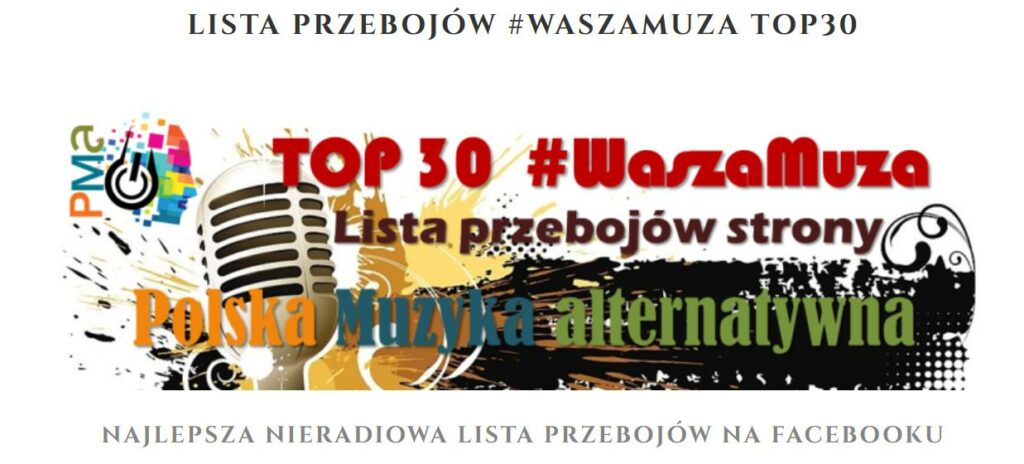 Zapraszamy do zabawy i oddania głosów.
W propozycjach mamy:
Internal Quiet – Time To Fight oraz FireFlower – Pro Eco
A w notowaniu głównym znalazły się nagrania: Eskalacja – Ziemia, Krew – Wojna
oraz Snakedoctors – Friday Night.
Wyniki w każdy PONIEDZIAŁEK o 11:00 na Facebooku z linkiem do głosowania.
Głosujemy do SOBOTY do godziny 22:00.
Wybieramy 1 lub więcej piosenkę z listy + 1 lub więcej piosenkę kandydatkę. To Wy decydujecie na ile utworów zagłosujecie!
Link do głosowania: https://pmalternatywna.pl/listatop30/