Nowy singiel od Snakedoctors "Destroyed" to całkowicie nowa wersja dawnej piosenki zespołu.
Gościnnie w nowym singlu wystąpił Nik Hughes – na co dzień perkusista znanego zespołu Bush.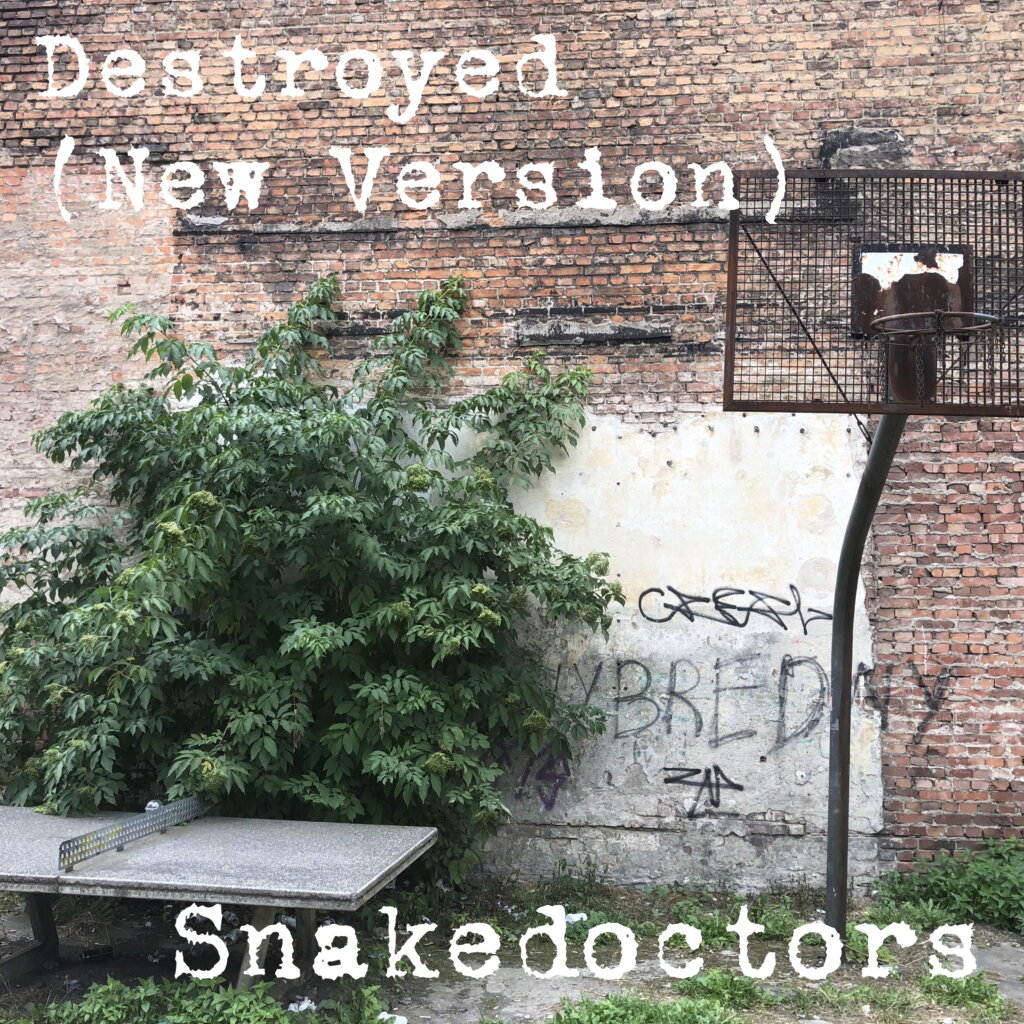 Miks zrobił z kolei Marshall Gallagher lider zespołu Teenage Wrist. Jak by było mało – mastering został wykonany w studiu Howie Weinberg Mastering.
Niezależnie od gustów muzycznych praktycznie każdy kto wybrałby 2-3 swoje ulubione albumy z ostatnich 30-40 lat, znalazł by wśród nich album zrealizowany przez Howiego Weinberga.
Prawdę mówiąc nikogo z nich nie trzeba specjalnie przedstawiać. Piosenka jest o tym jak to czasem w życiu po prostu się nie układa. "Destroyed" jest pierwszym single zapowiadającym kolejny album zespołu, który pojawi się w pierwszej połowie roku 2023.
Z wieloma wspaniałymi realizatorami, zaproszonymi artystami i nową muzyką. Warto poczekać na nowy album Snakedoctors!
Snakedoctors to gdański zespół założony przez czterech przyjaciół w maju 2020 roku. Od tego czasu wydali kilkanaście singli i cztery albumy: "Obligation" (06-2021)"Joy Free Bowl"(06-2021), "Mellow Joy"(10-2021) oraz "Four And A Half" (09-2022)
Więcej o Snakedoctors TUTAJ
Oficjalna strona: WWW
---